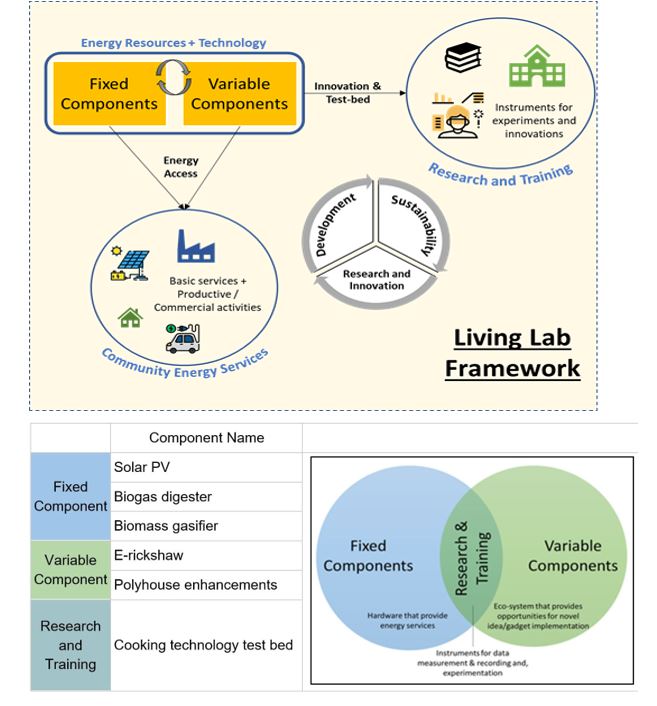 The Indian Institute of Technology, Bombay, and Technical University of Munich Sustainable Energy and Entrepreneurial Development Center (IITB-TUM-SEED center) has been functioning since its establishment as a partner university within the framework of Sustainable Energies and Entrepreneurship in the Global South. The center's role is crucial in providing electricity, better cooking fuel, and economic development opportunities to selected rural communities through the provision of Solar PV Grid Electricity, Biogas Gas Plant for Cooking Fuel, and Entrepreneurial Support, as a catalyst for socio-economic development. This is in line with the project's goal of conducting research, offering higher education at the intersection of sustainable energies and entrepreneurship to contribute to the 2030 Agenda for Sustainable Development.
The center is currently establishing a Living Lab at Pabal and Mukhai in Pune District of Maharashtra which is located about 180 km (~ 4 hours) away from IIT Bombay. 
The components of the IITB-TUM-SEED center Living Lab:
Living Labs' have common elements but multiple different implementations. We perceive our living lab in three spheres: Development, Sustainability Research, and Innovation.