About Topic:
Rural India contributes significantly to the country's economic growth through agriculture, self-employment, construction, services, and other sectors. The developments in the telecommunication sector provide a suitable platform for applying data analytics in rural India. The telecommunications sector's advancements provide a viable platform for implementing data analytics in rural India. The government's priority is to create a digital India by connecting every household, village, and panchayat with broadband highways. Government departments will generate a massive amount of data that can be analyzed to find solutions to rural India's never-ending problems and to create smarter villages.

In Today's talk, the conceptual framework for the application of data analytics in enhancing rural development by supporting different sectors such as agriculture, healthcare, water conservation, etc will be discussed. The concept of e-mandi, e-Krishi, agriapp will be discussed.

The main focus will be agriculture as agriculture is considered the backbone of our country's economy. Big data analysis is used to discover novel solutions, which act as means for analyzing bulky data sets so that it plays a significant role in decision making in a specific field such as agriculture.  Discussion on the importance of Artificial Intelligence and Big data for rural farming will be discussed. Big data analytics for crop prediction in Indian scenario A Fog-IoT architecture is discussed, to store the data based on the priority in the cloud–fog environment. In a nutshell, the data analytics process will be discussed and how it will be helpful for the development of rural India will be discussed.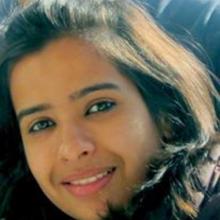 KJ Somaiya Institute of Engineering and Technology, Mumbai.
About Speaker:
Dr.Shivi Sharma is presently working as an Assistant Professor at KJ Somaiya Institute of Engineering and Technology, Mumbai. Prior to this, she served as a Project Manager in Centre for Development of Advanced Computing (C-DAC) Mumbai. She has 5 years of experience in Teaching and Research. She is also working as a Consultant for the Neo-Genomics lab. She has published more than 20 research papers in reputed SCI / SCOPUS journals and conferences and has participated in various workshops/seminars. She has won Er. JP memorial award for best student and was bestowed with best thesis award by Society for Scientific Development in Agriculture & Technology. She has been invited by several govt organizations as a resource person like State Council of Educational Research and Training (SCERT), Society for Advancement of Human and Nature, State Agricultural Management, and Extension Training Institute (SAMETI) Mashobra –Shimla, Himachal Pradesh Council For Science, Technology & Environment(HIMCOSTE). She has guided more than 10 master's students of Punjab University,  Lovely Profession University, and Himachal Pradesh Technical University. Her topics of research interest are Big Data, Fog Computing, Cloud Computing, Machine Learning, and Security in smart cities besides acting as a reviewer in several journals.
Date& Time:
Tuesday, August 3, 2021 - 17:30