About Topic:
Around the world, food production systems that rely on intensively managed single crops have tended to disrupt local and global biogeochemical cycles, reduce biodiversity and make farming risky for ecosystems and for people. Simple strategies such as including trees and other sources of biodiversity in the agricultural landscape can curb many of the negative impacts associated with current food production systems. I will present my research group's diagnostic approaches to assessing agroecosystem function, productivity, and social-ecological outcomes in biologically complex agroecosystems. Drawing on our research in agroforestry systems, and organic agriculture, I will provide insights into the plant-soil interactions that govern the structure and function of biologically complex agricultural landscapes. I will also present our consolidated data on the role of agrarian networks in the adoption of agrobiodiversity.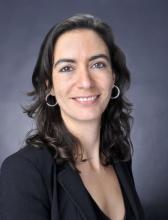 Department of Physical and Environmental Sciences &
Department of Global Development Studies 
University of Toronto
About Speaker:
Dr. Marney Isaac is a Professor in the Department of Physical and Environmental Sciences and the Department of Global Development Studies at the University of Toronto. Dr. Isaac holds the Canada Research Chair in Agroecosystems & Development and is the Director of the University of Toronto's Sustainable Food and Farming Futures Cluster. Her research develops novel social-ecological methods to generate contemporary insights into sustainable agroecosystem policy and practice. She leads an interdisciplinary research lab that explores plant-soil interactions, nutrient cycles, and ecosystem function in diversified agroecosystems and agroforestry systems, and the social processes that lead to agroecological transitions. Dr. Isaac serves as an Associate Editor for the Journal of Applied Ecology, Agronomy for Sustainable Development, and Biotropica, and she publishes widely in environmental science, agronomy, ecology, and multi-disciplinary sustainability science journals.
Date& Time:
Tuesday, September 6, 2022 - 17:30