About Topic:
Evolving human activities across the globe, such as industrial development, energy generation, implementation of essential agricultural schemes, hydrological plans, etc., has driven the consumption of natural resources to a large scale resulting in immediate or long-term impact on the environment across the globe claiming human lives leading to various disaster events. Increase in the popularity of remote sensing applications in disaster mitigation and management, researchers across the globe are motivated in exploring the applications of satellite images for the mitigation and management of disaster events that could aid in reducing fatalities and taking precautionary actions. As a part of my Ph.D. research, I have focused on utilizing InSAR techniques in the assessment of landslides over Kodagu District, Karnataka. Focusing on achieving better results, I have analyzed the accuracy of DEM over the Kodagu District and utilized the accurate DEM for topographic phase removal. I have also adopted ITD based atmospheric correction for the removal of phase delays and identified the location of landslides in the Kodagu District. Further during my Postdoc, I would like to focus on exploring the effectiveness of adopting Optical and SAR images for mapping and analyzing the phenological stages of sugarcane crops in Solapur District, Maharastra.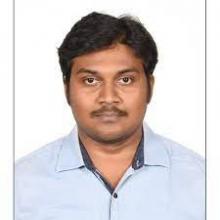 Saveetha Engineering College, India.
About Speaker:
Dr. Suresh Devaraj is an  Assistant Professor currently working at Saveetha Engineering College, India. He pursued his Ph.D. under the esteem guidance of Dr. Kiran Yarrakula (Associate Professor, Centre for Disaster Mitigation and Management, VIT, Vellore, India) in the field of Remote Sensing for Disaster Management (Titled "Landslide Assessment using Differential SAR Interferometry"). He did his undergraduate in Civil Engineering and Master's in Remote Sensing. He started his career as a Geomatics Technician One in kCube Consultancy Services Pvt. Ltd. Bangalore. After Ph.D., he worked as a Geomatics Analyst Consultant in kCube Consultancy Services Pvt Ltd, Bangalore till Dec 2020 and is currently employed as Assistant Professor at Saveetha Engineering College, Chennai, India. 
Date& Time:
Tuesday, January 25, 2022 - 19:00