About Topic:
 The fishworkers of Mumbai carry out subsistence and livelihood activity on a narrow strip of land and water which constitutes the coast. Coastal infrastructure projects in the foreshore and near shore areas of this region pose a threat to the customary rights and traditional occupations of the fisherfolk, as well as to coastal ecosystems.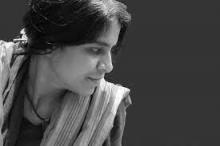 Associate Professor, KRVIA, Mumbai and PhD researcher, IIT Bombay
About Speaker:
Shweta Wagh is an architect and urban conservationist, Associate Professor at the Kamla Raheja Vidyanidhi Institute for Architecture (KRVIA) and a PhD researcher at IIT Bombay. She is a founder member of the Collective for Spatial Alternatives (Web: https://csainquiry.wordpress.com/ <https://csainquiry.wordpress.com/>), a planning, research and advocacy collective based in Mumbai. Her research is focussed on coastal policy, fish workers struggles, coastal communities and livelihoods in Mumbai.
Date& Time:
Tuesday, March 21, 2023 - 17:30