About Topic:
A quarter of India's landmass, 205 million acres, is covered by community forests, pastures and water bodies-collectively, the Commons. For many in rural areas, women in particular, these Commons help meet basic needs of food, fodder, medicine, firewood, and timber. India's ambitious commitment towards doubling farmer's income, arresting land degradation, carbon sequestration, and achieving Sustainable Development Goals provides immense opportunity to embed Commons as a promising solution in government programmes.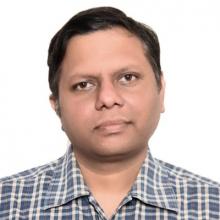 Programs with Foundation for Ecological Security
About Speaker:
Ishan Agrawal is working as a General Manager-Programs with Foundation for Ecological Security. He is a passionate believer in "commons" and community conservation and holds 15 years of work experience in development sector. Most of his professional life was in Mandla district of Madhya Pradesh. He is currently working with "Commons Collaborative", an effort by FES to bring system level change in the country around commons. Ishan's worldview is influenced by understanding of human-nature interactions as social-ecological systems and he sees women and communities as the most important constituency for conservation of nature. He is a graduate of biology and a post graduate of rural management from IRMA.
Date& Time:
Tuesday, August 31, 2021 - 17:30