About Topic:
S4S Technologies (S4S) is a near-farm gate food processing platform that converts farm losses to value-added products, - through the intervention of sustainable solar drying technology - saving cost, and energy across the value chain. S4S was founded by Ashwin and six co-founders. S4S trains landless women and farmers, transforming them into Micro-Entrepreneurs by providing the right combination of - technology, finance, and the market. The S4S business model involves manufacturing and installing high-quality solar dryers at the farm level, buying back the dried products from farmers, and selling non-perishable ingredients to food companies. S4S is working with over 6500 farmers and serves over 800 customers like Nestle, Sodexo, Marico, IRCTC, and Taj Stats. We are also supported by the Factor[e] Ventures, Acumen Fund, Shell Foundation, BMGF, USAID, FICCI, BIRAC, UKAID, DBS Foundation, etc. Recently we have won prestigious awards like Ashden Award,2020, and Zayed Sustainability Prize,2022.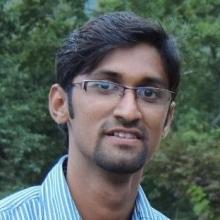 Science for Society Technoservices Pvt. Ltd.
About Speaker:
Ashwin Pawade is the co-founder, director, and lead(Partnerships) for Science for Society Technoservices Pvt Ltd, Mumbai. He completed his Bachelors in Mechanical Engineering from MGM's JNEC, Aurangabad, and Masters from Technology and Development, CTARA. S4S Technologies is the United Nation's award-winning integrated food company working in dehydrated food products.  S4S works across the value chain as a market player covering contract farming, setting up dehydration units at the village level, farm-level processing, grading sorting, and buying back complete produce. In its market-linked business model, S4S works with local farmers/ FPOs on a contract farming model. S4S buys fresh vegetables from them and make payment to farmers. In the same village, S4S works with women farmers cum Agri entrepreneurs to set up solar dehydration unit. The procured vegetables are then given out to women agri entrepreneurs who convert fresh vegetables into dehydrated products. S4S pays them per kg processing fees. The dehydrated vegetables are collected at the central grading and sorting facility to make finished products which S4S sells to over 250 customers including Marico, MTR, Indian railways, SODEXO, and others under the DesiVidesi brand. The startup won 10+ awards and was recognized internationally on many platforms.
Date& Time:
Tuesday, February 8, 2022 - 19:00