Project Description:
TDSC team presented assessment summary of Jalyukta shivar Abhiyan of year 2015-16 works in Palghar district on 2nd July 2018 to Palghar district Collector Dr. Prashant Narnaware. Based on presented findings related to planning and implementation of works under scheme, Collector asked to conduct training session for preparation of water budget and village plan for villages selected under JSA 2018-19.  
Training is being conducted for all 8 talukas. Each taluka is having various number of villages selected under the scheme. Two days for each taluka is to be trained to village representatives like gram sevak, sarpanch, farmers and department agriculture assistant. 
Prof. Milind Sohoni and his PhD student Hemant Belsare, CTARA  has developed and published revised water budget guidelines for the Jalyukta Shivar Abhiyan program for the year 2017-18, which is being implemented in around 5000 villages across Maharashtra. He has recently presented this water budget framework at one-day division level training for JYS conducted at all six divisions of Maharashtra which was attended by all District Collectors, Sub-divisional officers, Soil and water conservation department engineers and agriculture officials at district and taluka levels. He has also conducted detailed training for the revised water budget at Yashada for master trainers under JYS.
TDSC team is now carry forwarding the same to taluka level. 
Principal Investigator:
Prof. Puru Kulkarni 
Prof. Om Damani 
IIT Bombay
Team:
Ankita Prayag
Bhagyashri Patil 
Hemant Belsare (Research scholar) 
Gopal Chavan (Research scholar) 
Project Photo: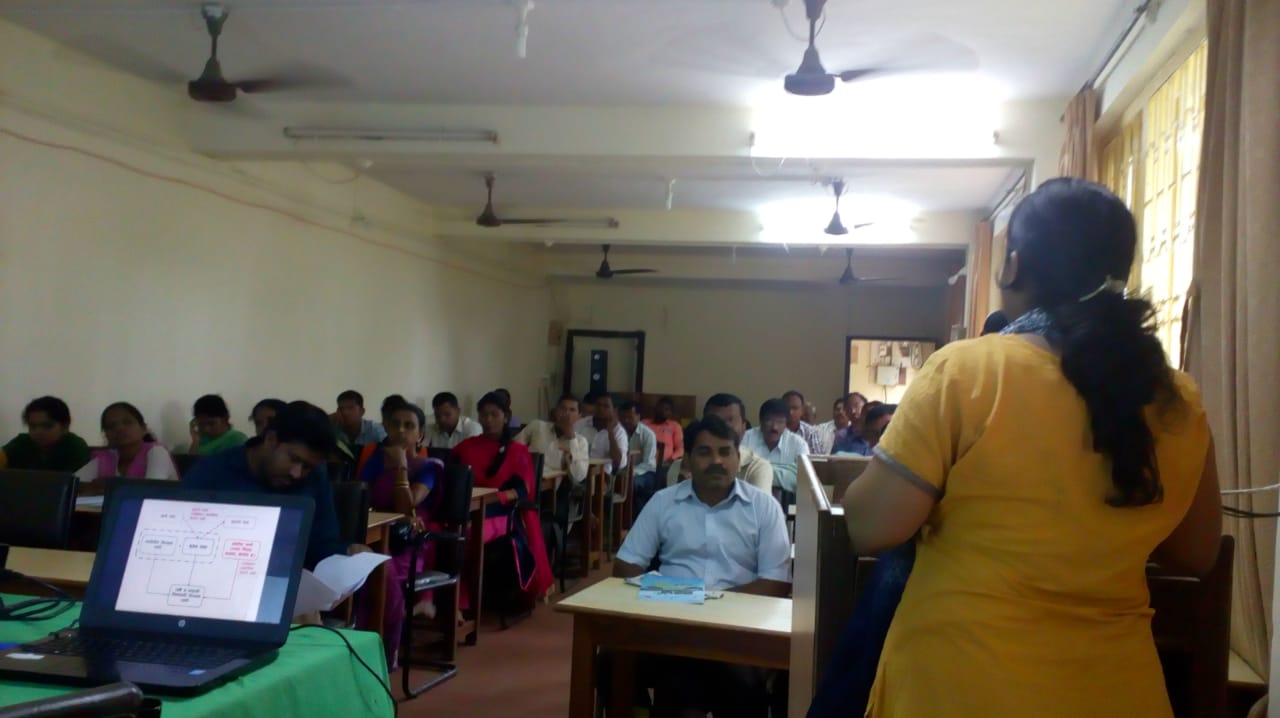 Project Deliverables :
Training session aimed to cover the following points;

·        Create awareness and importance of water budget concept to grass root level (stakeholders who are playing role for demand estimation)

·        Transfer and share all the changes made in water budget in revised guidelines

·        Provide data sets required to prepare water budget for any village

·        Suggestion for prioritization for deciding the interventions based on demand and findings of assessment

·        Doubts clarification in village plan preparation